Dino Fino
animation teaser (in UNREAL) (2022)
Description
The sensible Bronto boy Dino Fino and the cheeky little T Rex Rickbert "Ricky" Rexkowski meet each other on their first day of high school, at the Saurinasium. Dino and Ricky directly clash about their slightly different tastes in food: veggie vs. meat lover! But as they stumble into many crazy and dangerous adventures, they have to rely on each other. This is a story about a friendship with extremes, garnished with lots of crazy humor.

We were asked to create a teaser and used this opportunity to test a new Maya to UNREAL workflow:
...and we are very pleased to see how well Kenny's cartoony designs turned out in the UNREAL ENGINE!

Have a look at our CARTOON FORUM teaser

The project won GERMAN FILM PARTNERS a wild card at the 16th animation production days to pitch at CARTOON FORUM 2022. Alex and Sebastian took the chance and presented the DINO FINO teaser and the process of creating a cartoon movie with the UNREAL ENGINE in Toulouse.
client
GERMAN FILM PARTNERS
animation producer
Alexandra Stautmeister
tasks
concept art, modelling, rigging, animation, shading, lighting, unreal rendering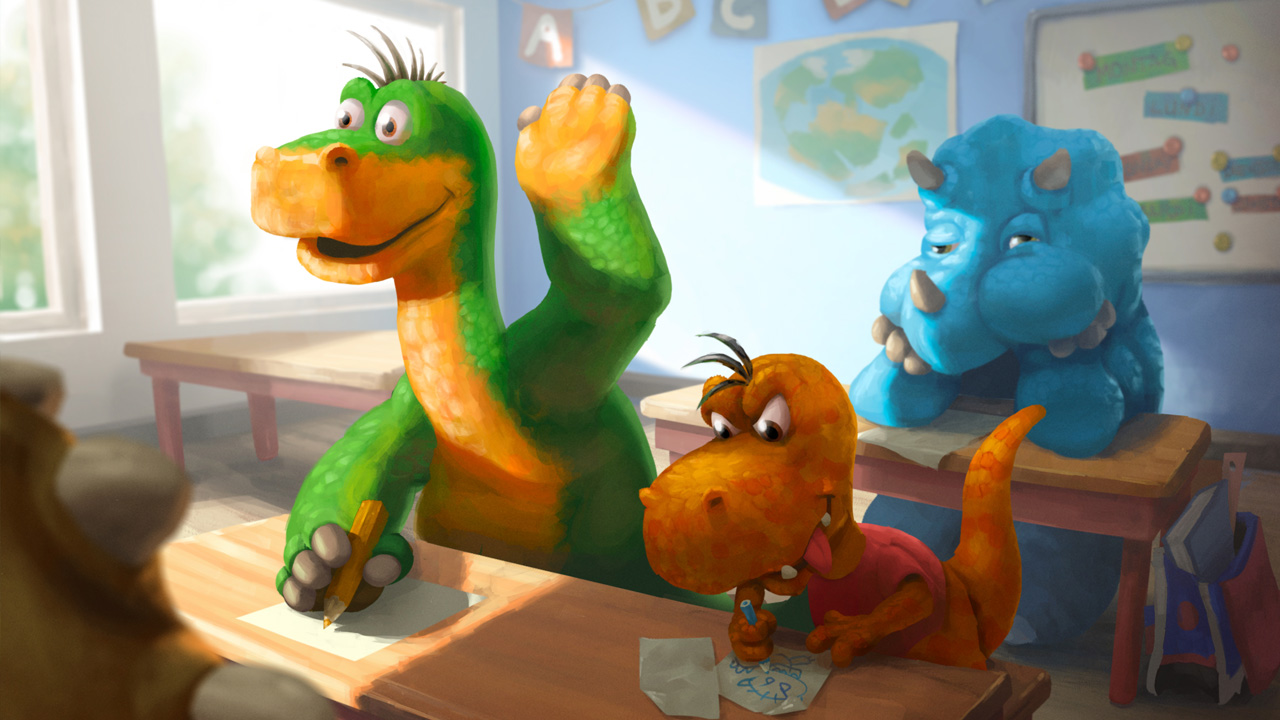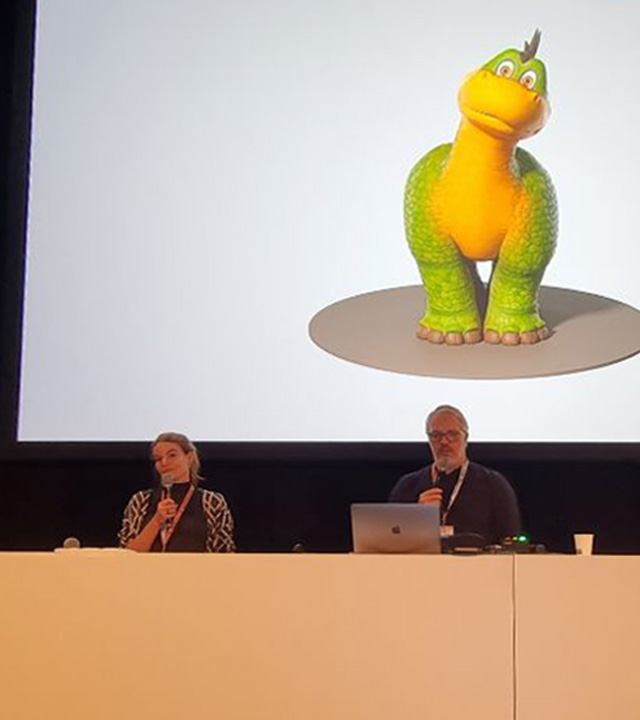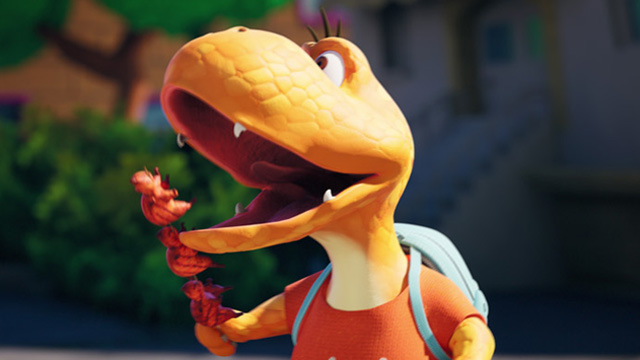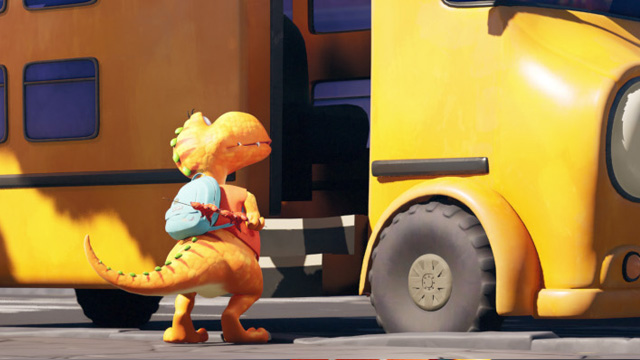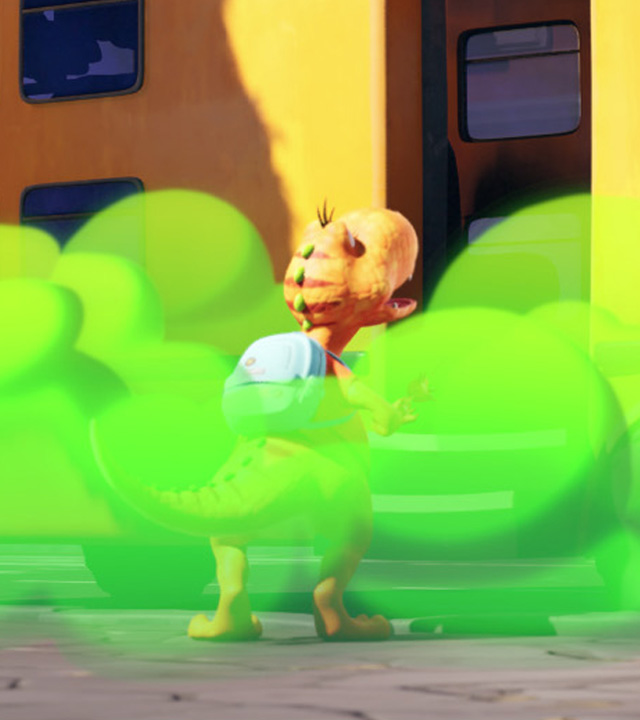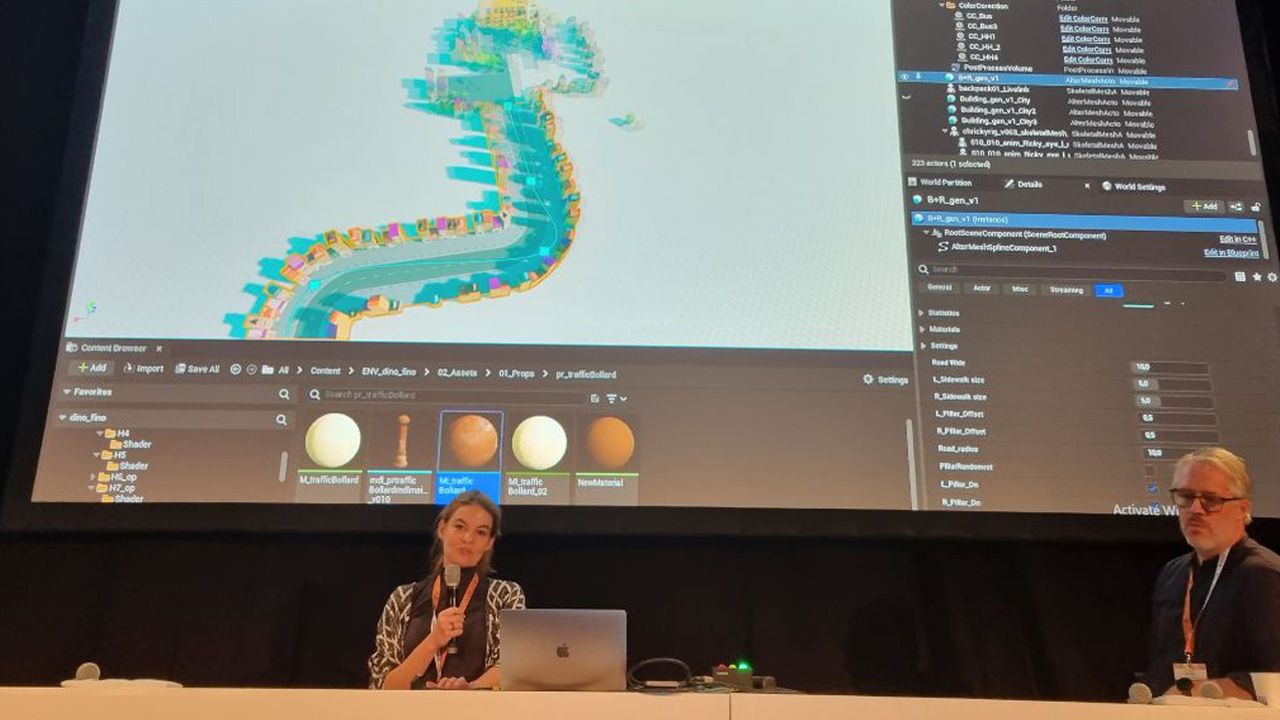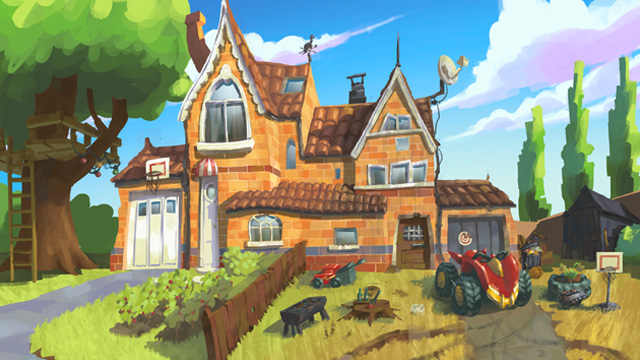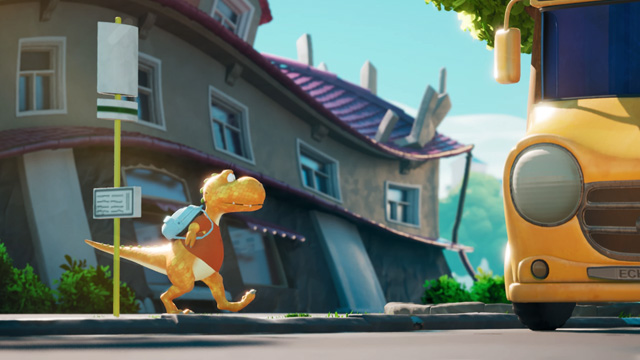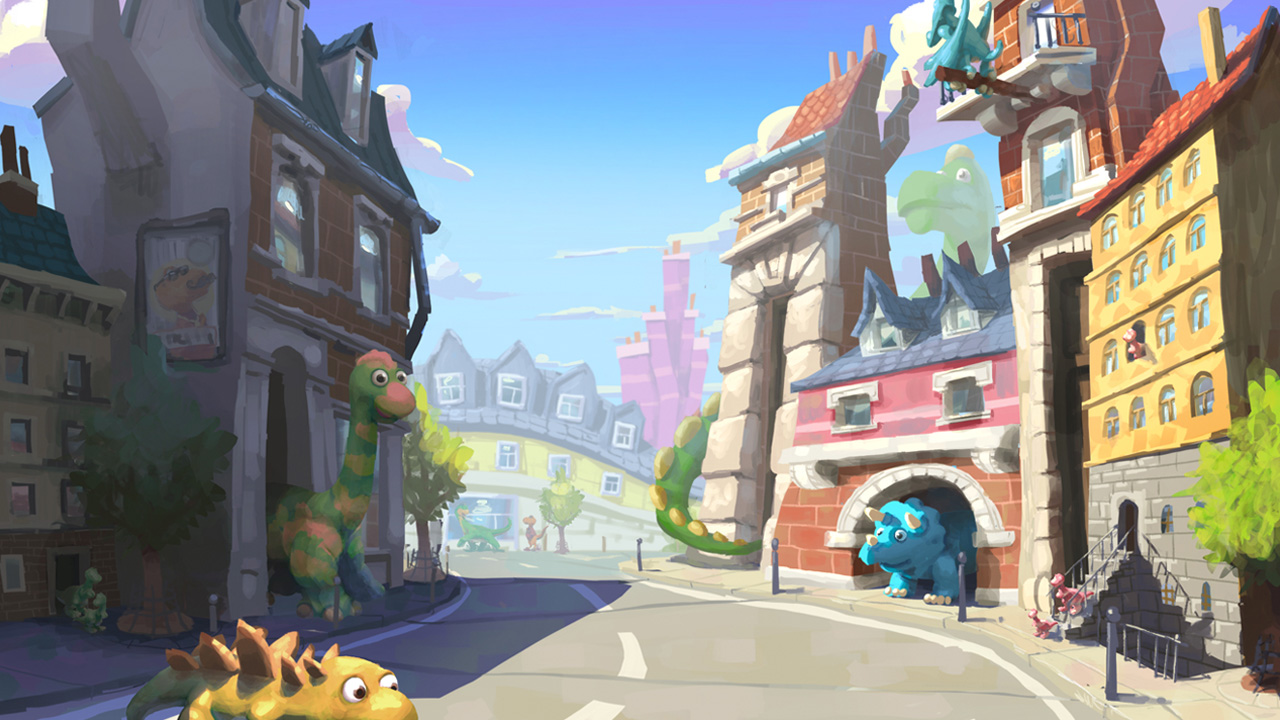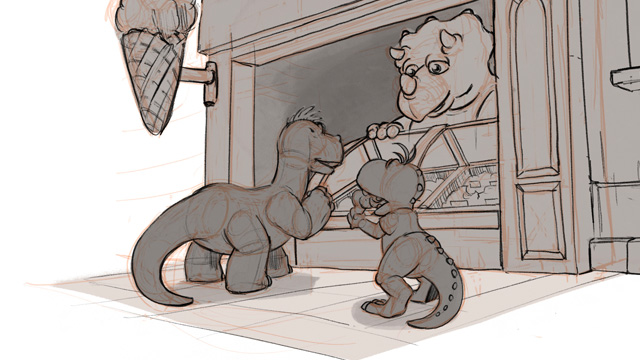 ⬅︎ Back to all projects